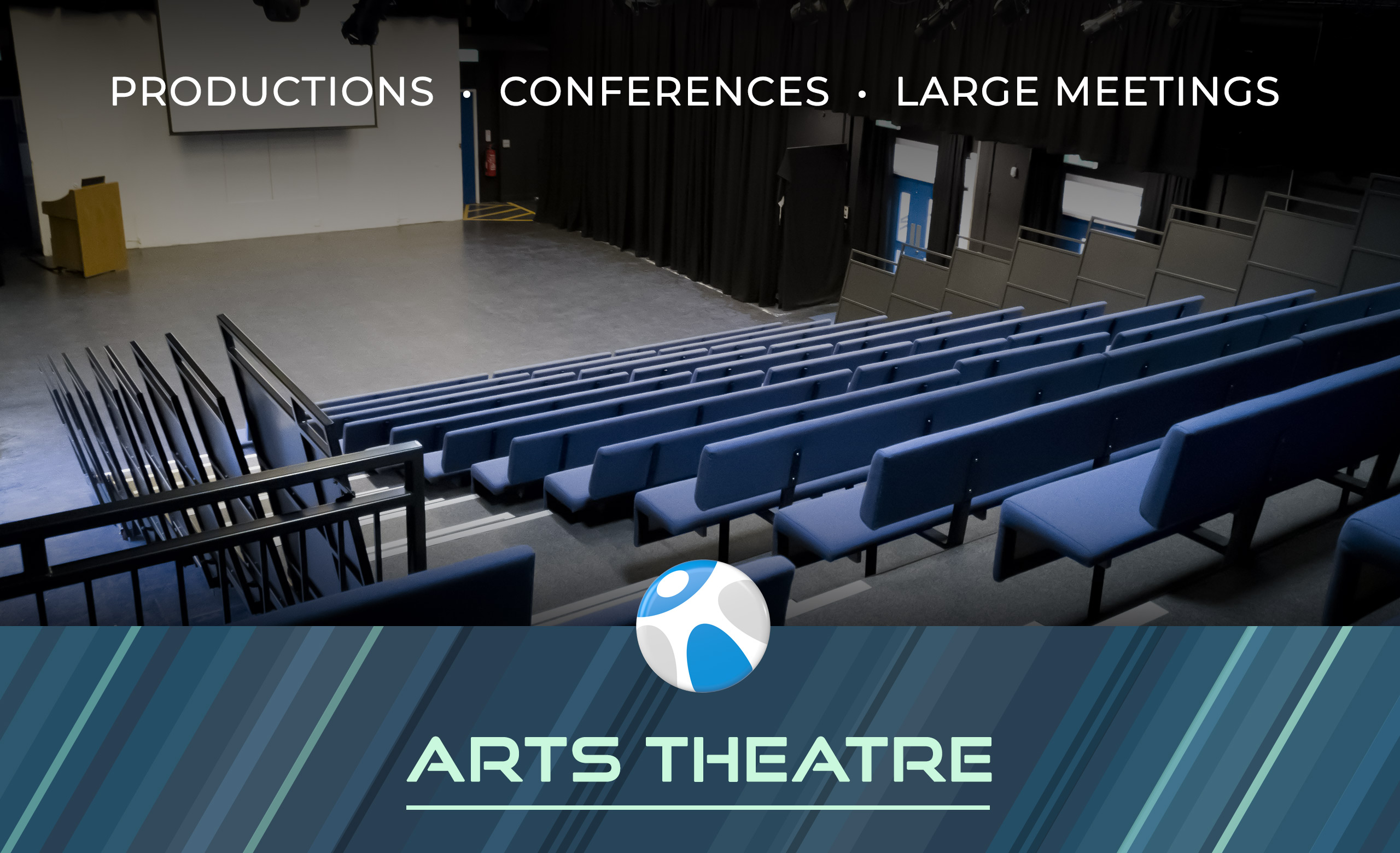 Our arts theatre is the ideal facility to host a wide range of drama and theatre productions and can also be used to host conferences and large scale meetings.
This facility has a large performance area at the front of the arts theatre and has retractable seating that can accommodate 187 people at the rear of the arts theatre.
Additional seating can also be arranged in front of the retractable seating if required.
The theatre contains specialist sound and lighting equipment which can be utilised for drama and theatre productions.


Overall Dimensions (Room): 12m(w) x 19.5m(l)*

Dimensions of Presentation Area: 9.4m(w) x 7.7m(l)*
Dimensions of Seating Area 9m(w) x8m(l)*
* Dimensions vary depending on room setup. Sizes are approximate.

Seating Capacity: 187 on the fixed seating
Additional seating available dependent upon
the activity taking place.
Hire Rates (Price Per Hour)
Hourly Rate: £27.50 (exVat) / £33.00 (incVat)
Day Rate: £22.00 (exVat) / £26.40 (incVat)
(Based on a minimum hire of 6 hours)
For bookings requiring use of the arts theatre sound and lighting equipment an additional charge will be incurred.
Please contact the sports centre to discuss your requirements and we will be able to provide you with a quote for the use of this equipment.